The Building Blocks
Industry's first field programmable PMIC combines:
• Threshold Comparators
• Voltage References
• Voltage and current sensors
• Analog GPIOs… and more
• Scalable N-channel FETs
• Drivers
• Mixed signal functions
• Adaptive Digitizers
• Logic Gates
• Sequencer
• Reset Generator
• Compensator
• I2C Expander
• Digital GPIOs… and more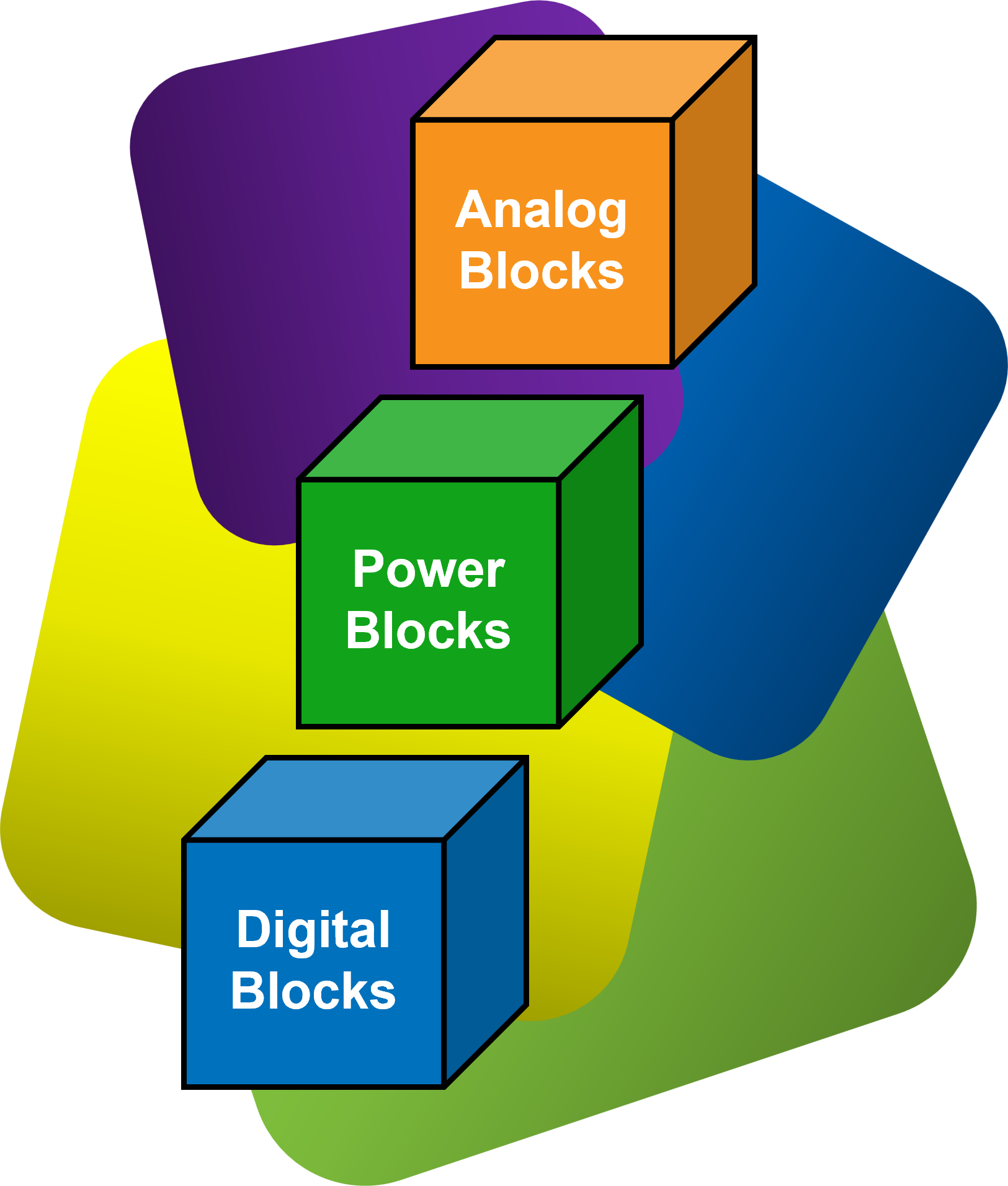 Analog Fabrics
Analog elements are embedded on a programmable AmP analog fabric.

Combining Fabrics
The dual fabric analog-digital FPGA integrates modular analog,
digital, and power elements in one monolithic IC.

Creating Power Components
04. Creating Power Components
Different power components are modularly created using basic building blocks.

Creating custom PMICs
05. Creating Custom PMICs